Mr. Michael Imsic
Infrastructure and OHS Manager
Email: michael.imsic@nanomelbourne.com
Phone: 03 9902 9653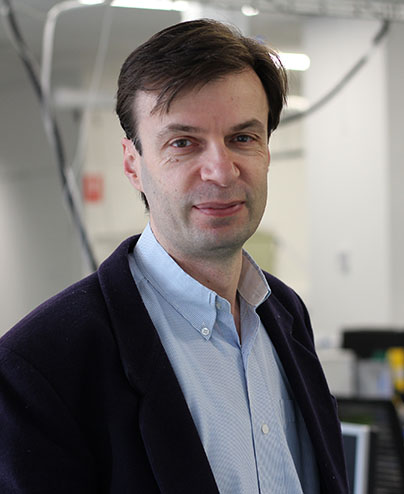 Michael was appointed as the Infrastructure and OHS Manager for the Melbourne Centre for Nanofabrication in June 2020. He was previously the Laboratory Services Manager for the La Trobe Institute for Molecular Sciences (LIMS) and La Trobe University School of Molecular Sciences.
Michael's primary role involves the management of the MCN's core laboratory operations, facility infrastructure and OHS practice, as well the planning, installation and commissioning of new equipment, capital works, refurbishments, and upgrades.
In his free time, Michael likes to enjoy outdoor activities with his family.
Professor Nico Voelcker
Scientific Director
Email: nicolas.voelcker@monash.edu
Phone: 03 9902 9097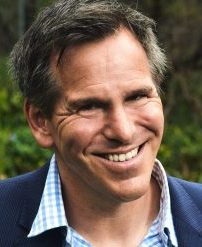 Professor Nico Voelcker was appointed as the Scientific Director of the Melbourne Centre for Nanofabrication and Director of the Australian National Fabrication Facility's Victorian Node (ANFF-VIC) in February 2017. He is also currently a Professor at the Monash Institute of Pharmaceutical Sciences (MIPS) at Monash University and Science Leader at the Commonwealth Scientific and Industrial Research Organisation (CSIRO).
Nico's key research interest lies in the fabrication and surface modification of porous semiconductor materials for applications in biosensors, biochips, biomaterials and drug delivery. A core research activity in his laboratory is the study of porous silicon-based nanostructures and their surface chemistry. A current focus is the development of new nanostructured materials for biosensors, biochips, biomaterials and drug delivery.
He has authored over 430 peer-reviewed journal articles with over 15,000 citations, h-index 58.
Nico has received fellowships from the German Research Foundation (DFG), the CSIRO, the Alexander von Humboldt Foundation, is a recipient of the Tall Poppy Science Award, and was a finalist for the South Australian Scientist of the Year 2015 and the Australian Innovation Challenge. He served on the College of Experts of the Australian Research Council. He is a Fellow of the Australian Academy of Technology and Engineering.
After completing his BSc at the University of Saarland (1993) and his MSc at the RWTH Aachen (1995) in Germany, Nico completed a PhD thesis (1999) in polymer surface chemistry at the DWI Leibniz Institute for Interactive Materials. He received postdoctoral fellowships to work in the area of bio-organic chemistry at the Scripps Research Institute in La Jolla, California.
In 2001 he became a Lecturer at Flinders University in Australia, an Associate Professor in 2006 and a full Professor in 2008.  From 2008-2011, he was the Associate Head of the Faculty of Science and Engineering at Flinders University. Since 2012, he is a Professor in Chemistry and Materials Science at the Mawson Institute of the University of South Australia.
From 2013-2015, he was Deputy Director of the Mawson Institute at the University of South Australia and Program Leader of the Cooperate Research Centre for Cell Therapy Manufacturing. From 2014-2017, he was Node Leader in the Australian Research Council Centre of Excellence in Convergent Bio-Nano Science & Technology.
Dr. Sean Langelier
General Manager
Email: sean.langelier@nanomelbourne.com
Phone: 03 9902 4100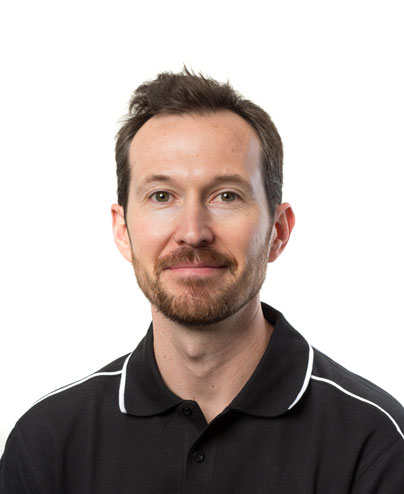 Sean was appointed as the General Manager for the Melbourne Centre for Nanofabrication and the Victorian Node of the Australian National Fabrication Facility (ANFF-VIC) in May 2017. He was previously a Senior Process Engineer at MCN.
Sean completed his Bachelors degrees in Chemical Engineering and Environmental Engineering from the University of Colorado at Boulder in 2005. He also holds a masters (2007) and a PhD (2010) in Chemical Engineering from the University of Michigan in Ann Arbor.
During his graduate studies, he focused mainly on novel applications of acoustics for pumping in microfluidic systems and methods for modular microfluidic assembly. Sean came to Melbourne in early 2011 as a postdoctoral fellow in the MicroNanophysics Research Laboratory (MNRL) under Professors James Friend (UCSD) and Leslie Yeo (RMIT), where he worked to develop surface acoustic wave actuators for a variety of microfluidic applications. 
In his spare time, you will find Sean using his skills in precision engineering for far more romantic endevours - making and playing classical guitars.
Mr. Bernie Orelup
Engineering & Operations Manager
Email: bernie.orelup@nanomelbourne.com
Phone: 03 9902 9655
Bernie has a multidisciplinary background in materials science and engineering (BSc - Purdue University), business administration (MBA - Arizona State University), and management.
At MCN Bernie leads and manages the provision of professional and timely fabrication/consultation services to the research and industry communities through operational and business management of the technical engineering teams, oversight of laboratory practice and equipment performance.  The engineering teams assist both industry and academic clients with application-oriented research, as well as the design and development of prototypes, through to small volume production.
As the Quality Manager, Bernie is responsible for the monitoring and management of MCN's regulatory compliance within an ISO-certified environment, adherence to MCN quality standards for all technical client deliverables, and driving continuous improvement activities across the organisation. Bernie has extensive experience implementing Lean Manufacturing methodologies to increase operational efficiencies and reduce costs.
Prior to joining the MCN, Bernie spent 17 years with the semiconductor fabrication industry, working in process engineering and manufacturing with Intel Corporation. His vast expertise includes nanotechnology process development, process characterisation, technology and equipment start-ups, manufacturing operations, cost reduction, quality control, and employee management and training.
Hailing from Phoenix, Arizona, Bernie enjoys exploring the unique sites of Australia with his family. He's a self-confessed sports junky and has even learned to appreciate AFL, earning his keep in the office footy tipping competition.