Dr Ash Dyer
Senior Process Engineer – Deputy Facility Manager
Email: ash.dyer@nanomelbourne.com
Phone: 03 9902 9080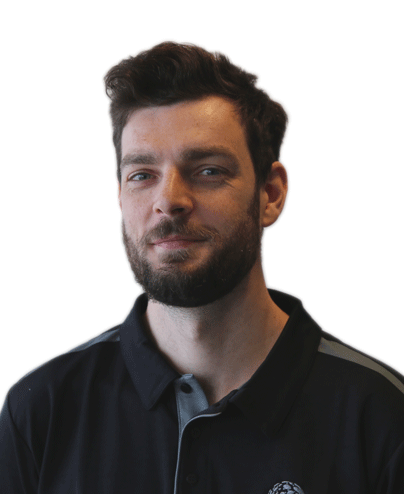 Dr Ashley Dyer joined the MCN as a Process Engineer in October 2018, becoming part of Yang Lim's team focusing on thin-films support and thermal processing.
Ash comes to MCN from the UK following the completion of a PhD at Swansea University's Institute of Structural Materials, where he also completed a Master's of Physics.
His research was mainly focused on thermomechanical effects in proprietary alloys for Rolls-Royce plc with an emphasis on mechanical test development and understanding micro/nanomechanical failure modes.
Dr. Tatiana Pinedo Rivera
Senior Process Engineer – Team Lead
Tatiana is an artistic and creative person. She enjoys drawing, painting, photography, cooking and baking and does all sorts of crafts in her free time. Fun fact, she may be the last adult person in the modern world who does not own a mobile or smart phone.
Dr. Yang Lim
Senior Process Engineer – Team Lead
Email: yang.lim@nanomelbourne.com
Phone: 03 9902 9616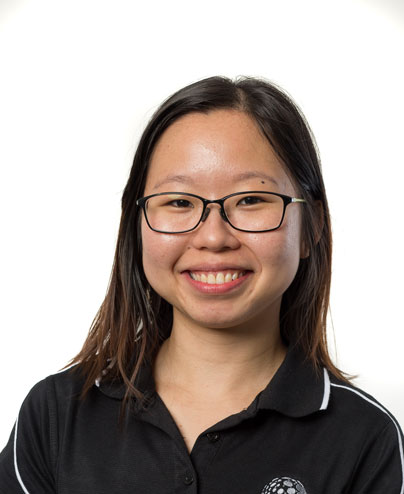 At MCN, Yang supports thin film deposition via e-beam evaporation, direct-write photolithography, ball and wedge wire bonders, and dicing saw. Yang's thesis research area was the development, characterisation and gas plasma functionalisation of SU-8 microcantilever aptasensor for disease detection. She is interested in MEMs devices, biosensors and microfludics.
Yang can regularly be seen at the best dining spots around Melbourne and is her colleague's go-to for restaurant recommendations. In a happy fusion of her work and hobbies, she has extended her design and experimentation skills from the cleanroom to the kitchen, with delicious results.
Dr. Ricky Tjeung
Senior Process Engineer – Team Lead
Email: ricky.tjeung@nanomelbourne.com
Phone: 03 9902 9659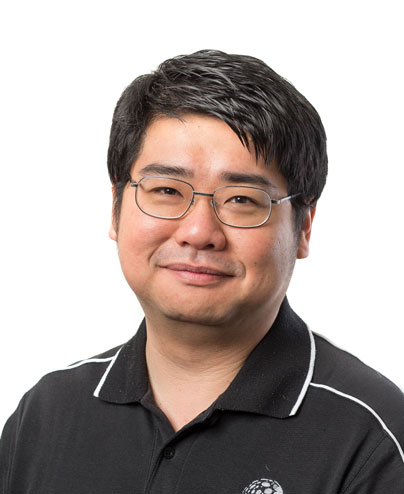 Prior to pursuing his doctoral degree in Australia, Ricky gained experienced at NTU, Singapore Institute of Manufacturing Technology - A*STAR and Avago Technologies. His past responsibilities ranged from development and performance characterisation of novel micro devices, to maintenance and optimisation of a manufacturing production line.
Ricky brings considerable microfabrication and characterisation expertises to the MCN. He is responsible for photolithography, physical vapour deposition, chemical vapor deposition and reactive ion etching processes. He is particularly interested in the areas of MEMS, micro actuators, microfluidics, thin film technology and heat management.
If Ricky were to have a super-power, he'd want it to be invisibility so that he could fall completely off the radar on weekends and indulge his passion for reading and seeing the latest movies. It would also come in handy for another favourite pasttime - playing badminton. We can see the movie posters already - "you won't believe where he strikes from next!"
Dr. Hemayet Uddin
Senior Process Engineer - Research & Innovation
Email: hemayet.uddin@nanomelbourne.com
Phone: 03 9902 9657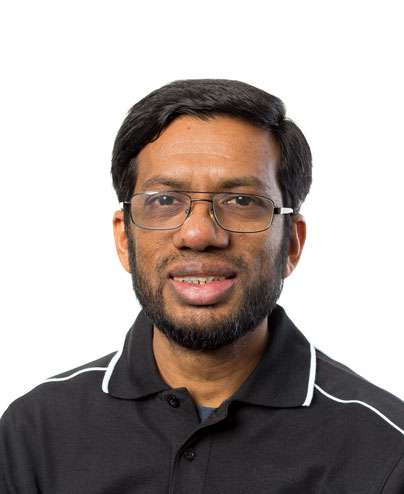 Hemayet holds a 1st class BSc (Hons) and MSc in Chemistry from Chittagong University, Bangladesh. He completed his PhD in Chemical Engineering and Materials Science in 2003 from Yokohama National University (YNU). He undertook three postdoctoral terms from 2003 to 2008 at the Ajinomoto Co. Inc., YNU and Tohoku University, Japan, where he studied in broad areas of Colloid, Surface and Biophysical Sciences including development of viscoelastic formulations, resonance shear forces of confined micellar solutions and peptide-biomembrane interactions.
Hemayet moved to Melbourne from Japan in early 2008 and joined as a Research Fellow at the University of Melbourne. Prior to joining MCN in December 2012 as a process engineer, he completed a number of research projects including hydrodynamic forces of superhydrophobic surfaces, formation and characterisation of nanobubbles and nanodroplets, and nanomechanical properties of cells and tissues.
Hemayet brings considerable AFM and other surface/nanomaterials characterisation expertise to the MCN. He is responsible for the Cleanroom AFM, BioAFM, Optical Profilometer, 3D Printer, UV-Vis Spectrophotometer, Malvern Zetasizer, Electrokinetic Analyser, Nanoprint Microarrayer and PDMS Soft Lithography facilities.
Hemayet lives for cricket season, proudly barracking for his home state of Bangladesh. In the off-season he plays softball cricket and gardens with his kids.