2018 Technology Ambassadors announced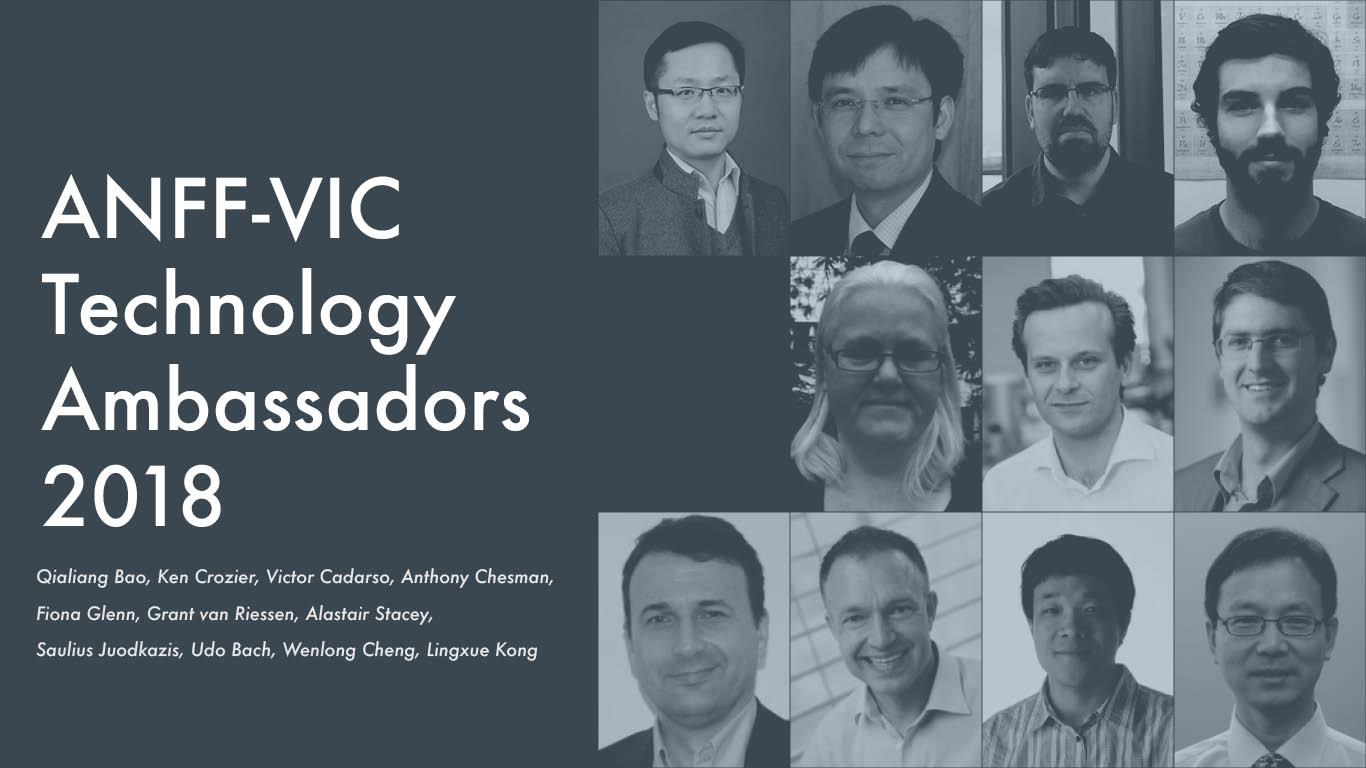 The Victorian Node of the Australian National Fabrication Facility has expanded its list of Technology Ambassadors (TAs), making 2018 the biggest year yet.
The scheme now features 11 leaders in their field, up from 9 in 2017 and 2016.
Since the TA scheme was initiated in 2011, Ambassadors have been selected from a broad range of disciplines, each with their own unique demands for micro/nanotechnology.
In addition to their core research activities, ANFF-VIC TAs use their considerable expertise to create new processes that benefit the ANFF-VIC user community and undergo in-kind cooperative activities reflecting the current and emerging needs of researchers in their respective fields.
New Technology Ambassadors:         
Qialiang Bao
ARC for the Future Low-Energy Electronic Technologies (FLEET)
Anthony Chesman
CSIRO
Victor Busto Cadarso
Department of Mechanical and Aerospace Engineering
Monash University
Kenneth Crozier
Physics and Electronic Engineering
University of Melbourne
The year's list of renewed TAs:
Alastair Stacey
School of Physics
University of Melbourne
Fiona Glenn
Manufacturing Business Unit
CSIRO
Saulius Juodkazis
Centre for Micro-Photonics
Swinburne University of Technology
Lingxue Kong
Institute for Frontier Materials (IFM)
Deakin University
Grant van Riessen
Institute for Molecular Science
La Trobe University
Udo Bach
Department of Materials Science and Engineering
Monash University, Clayton
Wenlong Cheng
Department of Chemical Engineering
Monash University