The Image of the Year winner is…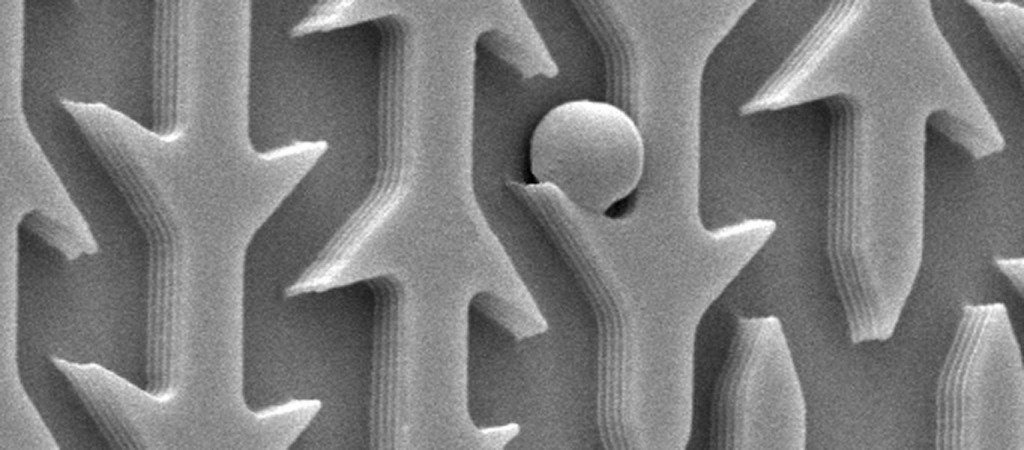 Twitter has had its say – almost 100 people voted through @Nanomelb to choose the ANFF VIC Image of the Year.
Congratulations to Sara Ghavamian who won over voters to bring home the $200 prize with her image "Keeper", taken using MCN's Scanning Electron Microscope.
Sara is a Monash University researcher working with Dr Victor Cadarso and Dr Iain Hay. The image comes from research into whether topographic nanostructures can be used to help create an environmentally-friendly antibacterial layer which could then be used in hospitals, or as an antifouling surface on ships.
Explaining the choice of name, Sara said: "The small round object trapped in between the spikes of the features resembles a goalkeeper holding a ball under their arm."
The image was taken during an assisted session with MCN Process Engineer Dr Guangyuan Si who helped to image the surface.
View the full shortlist below.