Come and see us at ESTS'16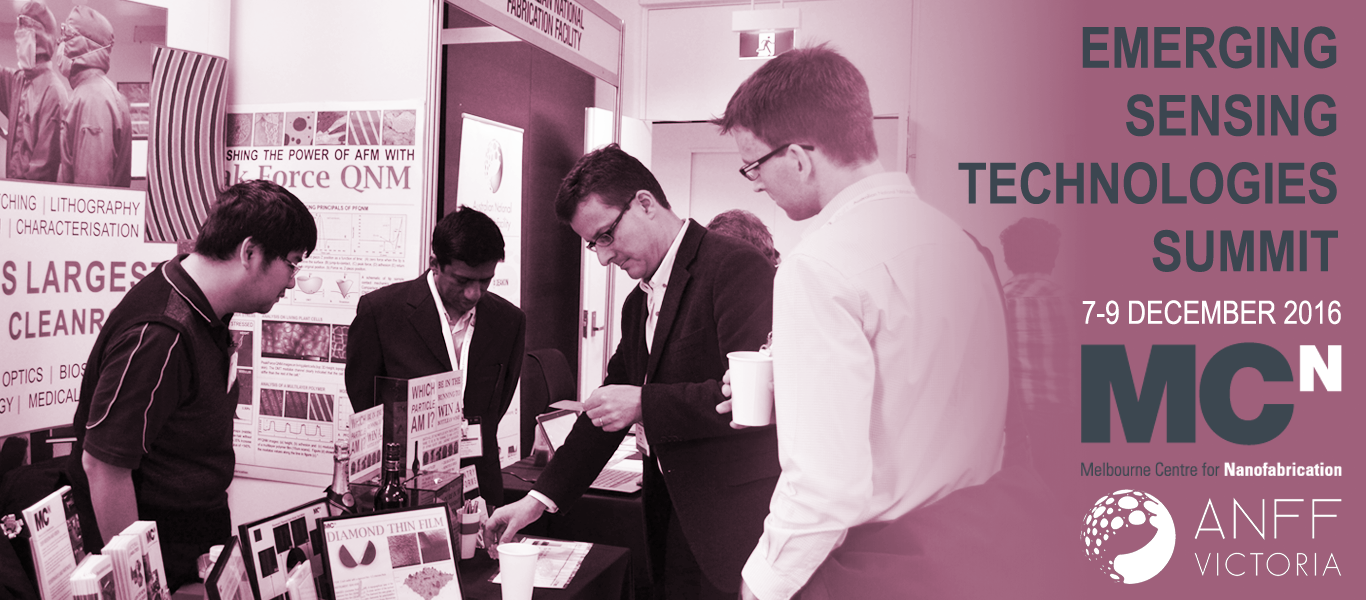 The ANFF-Vic team will be exhibiting at the Emerging Sensing Technologies Summit 2016 (ESTS'16), held in Melbourne, Australia from 7-9 December 2016.
The event will bring together leading researchers from Australia and abroad to discuss the latest innovations in sensing technology.
ANFF-Vic engineers will be available to answer any questions you have about the centre, its capabilities and opportunities for research to be conducted at the facility.
The summit will host talks given by experts from both academia and industry throughout the three days, investigating recent and future developments in sensing technology.
This year's themes include optical and microwave sensors, chemical and gas sensors, biosensors, sensing materials, thick and thin film sensors, antennas, ultra low power sensors, flexible and wearable sensors, remote sensing, imaging, radar sensors, sensor modelling, extreme sensing, single chip sensors, machine olfaction for environmental sensing, and sensor networks.
The conference's venue, Rydges on Swanston, is within walking distance to Melbourne University, RMIT, Queen Victoria Market, Melbourne Museum and Melbourne Central station.