Grant Participation Policy announced
MCN has announced a new Grant Participation Policy that offers additional in-kind support for grants that propose the use of MCN infrastructure.
In-kind support is available in the form of top-ups to pre-paid project funds that are linked to activities from successful grants.
Eligible grants will contain proposed work that will at least in part be conducted at the MCN facility. The work should be feasible within the bounds of current capabilities, and the MCN itself should be listed, where possible, as an in-kind contributor on the grant.
The full details of the policy can be found in the MCN Research Grant Participation Policy. For questions about how you can leverage this new policy in your upcoming grants, please email Dr Hemayet Uddin.
Vote for the 2017 Image of the Year
MCN and ANFF VIC partner with APR.Intern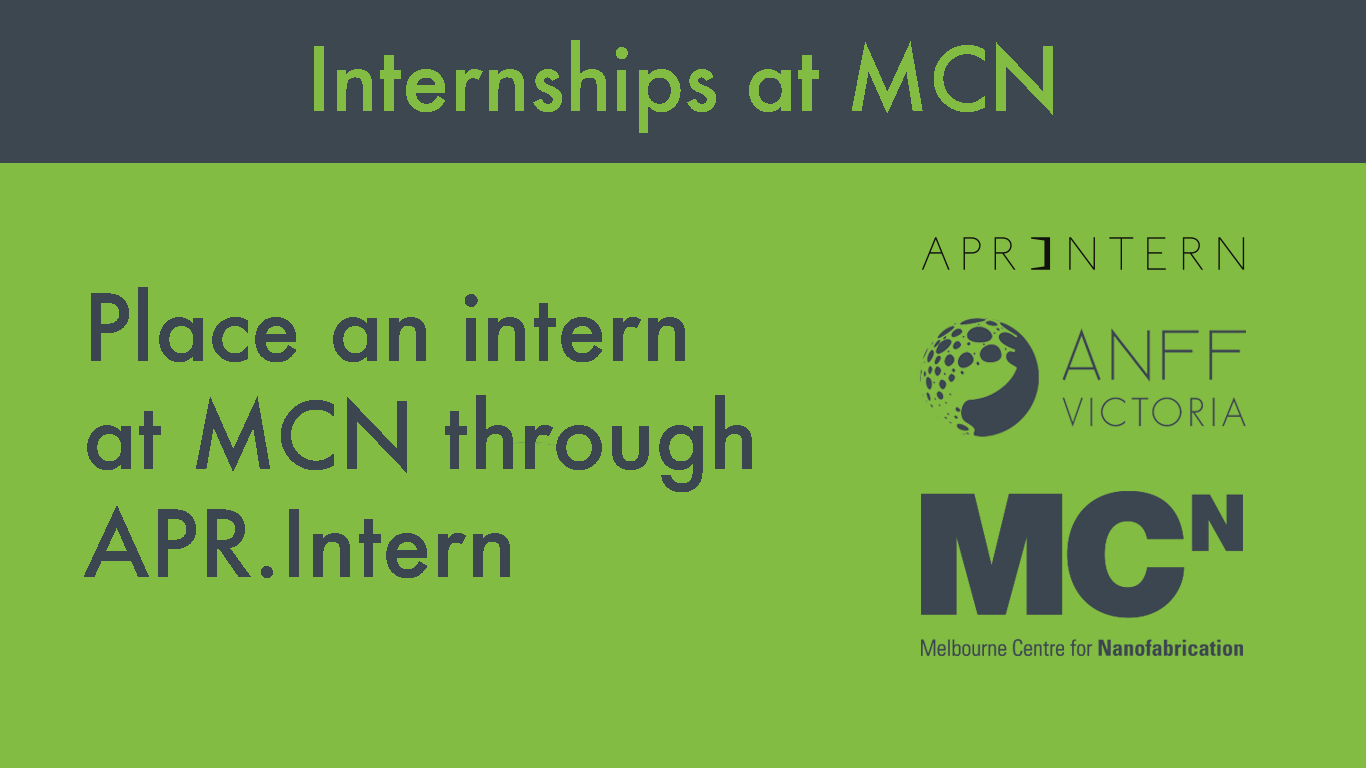 MCN and ANFF-VIC are teaming up with APR.Intern to connect industry with Postgraduate students and leading research capabilities through tightly focused research internships.
APR.Intern is a not-for-profit national research internship program building links between industry and universities. Through its many partnerships with research institutes, APR.Intern delivers a cost-effective solution for industry to tackle research challenges.
Through APR.Intern's many partnerships with research institutes, eligible industry partners can also qualify for a number of rebates and vouchers which could drastically reduce the cost of the program by 50% (or more).
Gain access to one of the largest open-access cleanroom and characterisation environments in the Southern Hemisphere through one of the most trusted internship programs in the country.
View the program flyer by clicking here, or head to aprintern.org.au to find out more about the program, rebates, and vouchers on offer.
Contact internship@nanomelbourne.com with any questions or enquiries.