Delicious diversity on display at MCN

MCN hosted its third annual Diversity Lunch on 27 April 2017, celebrating the Centre's international staff and user community with home cooked food from around the world.
Awards for best presented and tastiest dish were voted for on the day, resulting in a victory for Gediminas Gervinskas' "1,000 layer" honey cake (pictured below) that took home both prizes.
With around 30 guests and dishes from more than 15 countries, competition was fierce but Gediminas' perfect layers – which were apparently the result of years of training in thin film deposition techniques – not only tasted delicious, they looked amazing as well.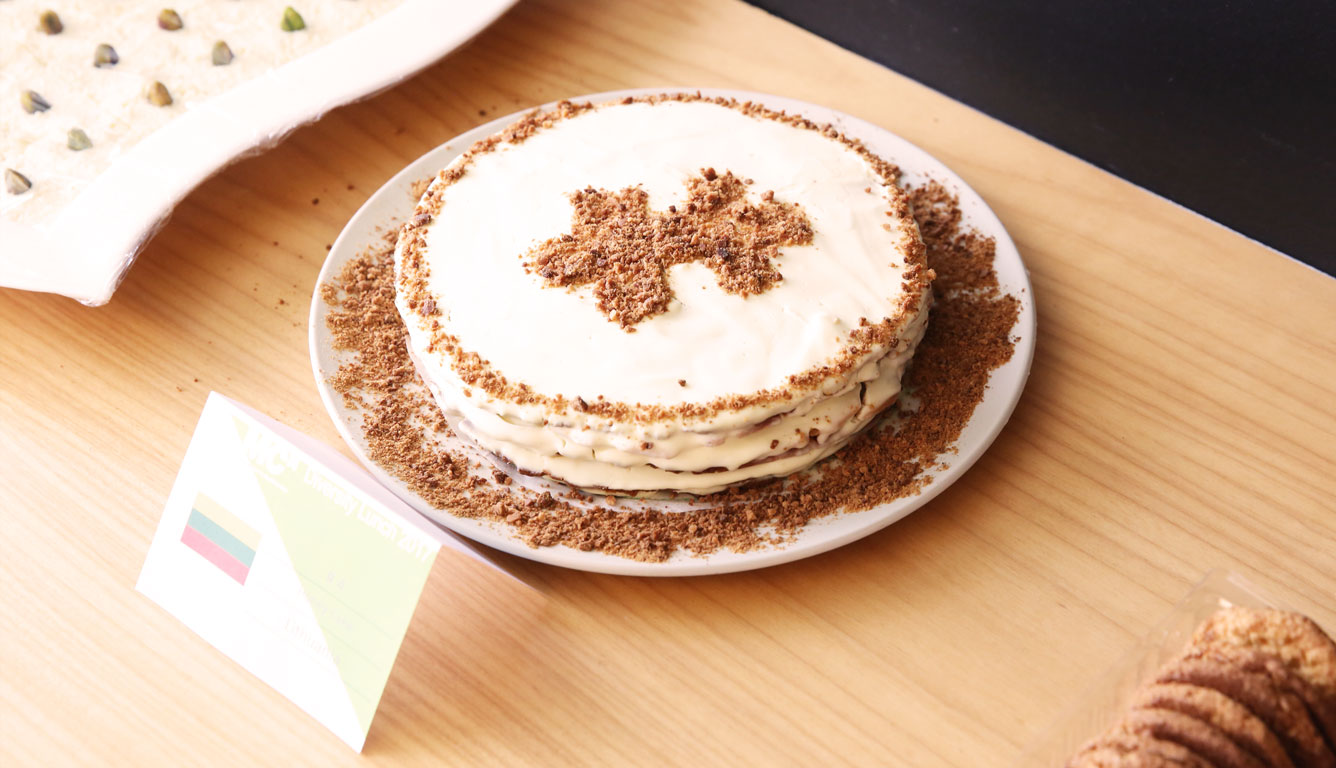 Following the food was a hard-fought battle to crown the first MCN Table Tennis champion in the MCN courtyard. Blood, sweat and tears were spilt, resulting in a thumping win for Raj Minhas who left ANFF-VIC staff and fellow users weeping in his wake.
MCN thanks all those who came for a fantastic afternoon of food and fun. Stay tuned for next year's event!