Nanofabulous Winter Workshop 2018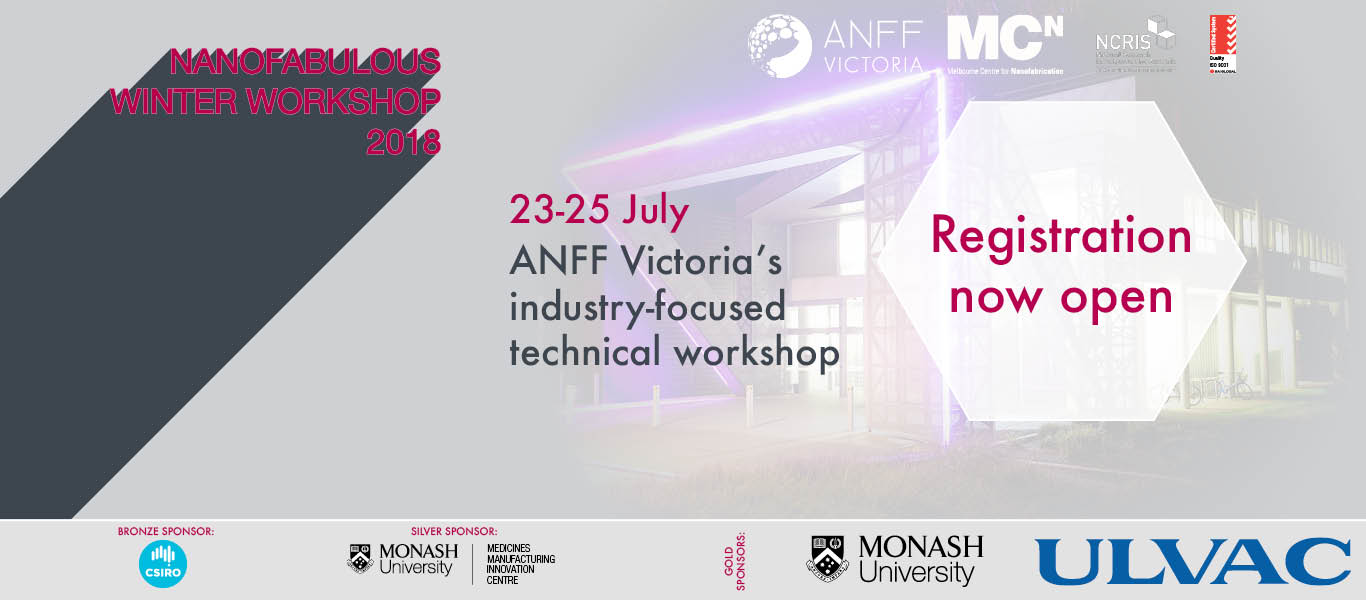 Registration for the ANFF-VIC Nanofabulous Winter Workshop is now open for Industry!
Three full days of morning sessions and afternoon practicals lay in wait – view the event details and full schedule by clicking here.
Invited Keynotes include:
Andrew Wear – Dept of Economic Development, Jobs, Transport and Resources, Director (MedTech and Pharma)
Ken Sloan – Monash University, Deputy Vice-Chancellor and Vice-President (Enterprise)
Stephen Tomisich – Trajan Scientific and Medical, Chairman & Group CEO
Rosie Hicks – The Australian National Fabrication Facility, CEO
Pricing for the event, being held 23-25 July at the Melbourne Centre for Nanofabrication, is as follows:
Ticket purchase comes with an invite to a BBQ-style dinner at MCN on the evening of the 23 July.