ANFF CEO appointed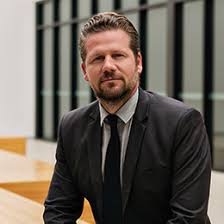 Dr Ian Griffiths has been appointed as the Chief Executive Officer of the Australian National Fabrication Facility (ANFF), commencing this quarter. The decision was announced by ANFF's Chairman and Board on 8 July 2019, following an extensive four-month search.
Dr Griffiths is currently CEO of Wound Innovations Pty Ltd, a spin-out from the Wound Management Innovation Cooperative Research Centre of which he was Director and CEO. Over an extensive career in Australia and the UK he has successfully established companies based on new technologies and worked with universities, industry and government in fostering high-end research and innovation.
As CEO of ANFF, Dr Griffiths will provide leadership and oversight to the eight ANFF nodes that are spread across Australia. Based primarily in Brisbane, QLD, Dr Griffiths will work with the ANFF team to ensure that ANFF and the 500+ micro and nanofabrication capabilities in its open access portfolio continue to enable ground-breaking research.