ANFF's Design Accelerator Program Kicks Off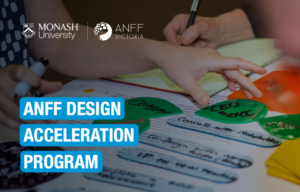 ANFF's appointment of Professor Leah Heiss (Monash) as the network's Designer In-Residence is already returning value to the users of its facilities. In late October a pair of Victorian medtech startups, Haemograph and Symex took part in a three day Design Accelerator Program (DAP) workshop aimed at injecting design-oriented thinking into their technology development.
Based on the success and feedback of the inaugural event, it is envisaged that future iterations of the DAP workshop could be rolled out within other ANFF nodes around the country, engaging Australian startups and SMEs across a range of TRLs and helping them to proactively incorporate design-focused thinking at the early stages of device development.
Link to the October event flyer – here